Establishing the best analysis method requires actual screening and optimization of conditions. BOC Sciences provides a comprehensive screening strategy and method validation for customers who want to develop and optimize chiral testing methods. We can guide you in choosing a combination of stationary phase, mobile phase, and chromatography that can most effectively separate compounds while ensuring the least method development time.
Our Advantages
We choose the most suitable chromatographic combination mode for our customers
Diverse chiral techniques
Assist customers in developing methods or optimizing known analytical methods
Validation-prepare for bulk publishing and stability
Method Development
The development of chiral methods is to find a reliable and stable method that is efficient, safe and minimizes the steps required to meet expected goals. To maximize the quality of the service, we can develop different chiral methods (such as crystallization, enzymatic, HPLC, SFC, LC/MS, normal phase, reverse phase, etc.) to quickly explore the separation conditions and obtain the fastest results.
Method Optimization
Chiral method optimization is to explore the most suitable chiral separation compound optimization factors and determine the ideal separation conditions (ideal is non-gradable) to provide the highest efficiency, highest yield and purity. The goal of the method optimization is to scale up the production of chiral molecules.
Method Verification
Method validation is carried out in accordance with ICH guidelines or customer-defined agreements. We provide a batch release and stability verification while ensuring the integrity of file data.
Our Project Workflow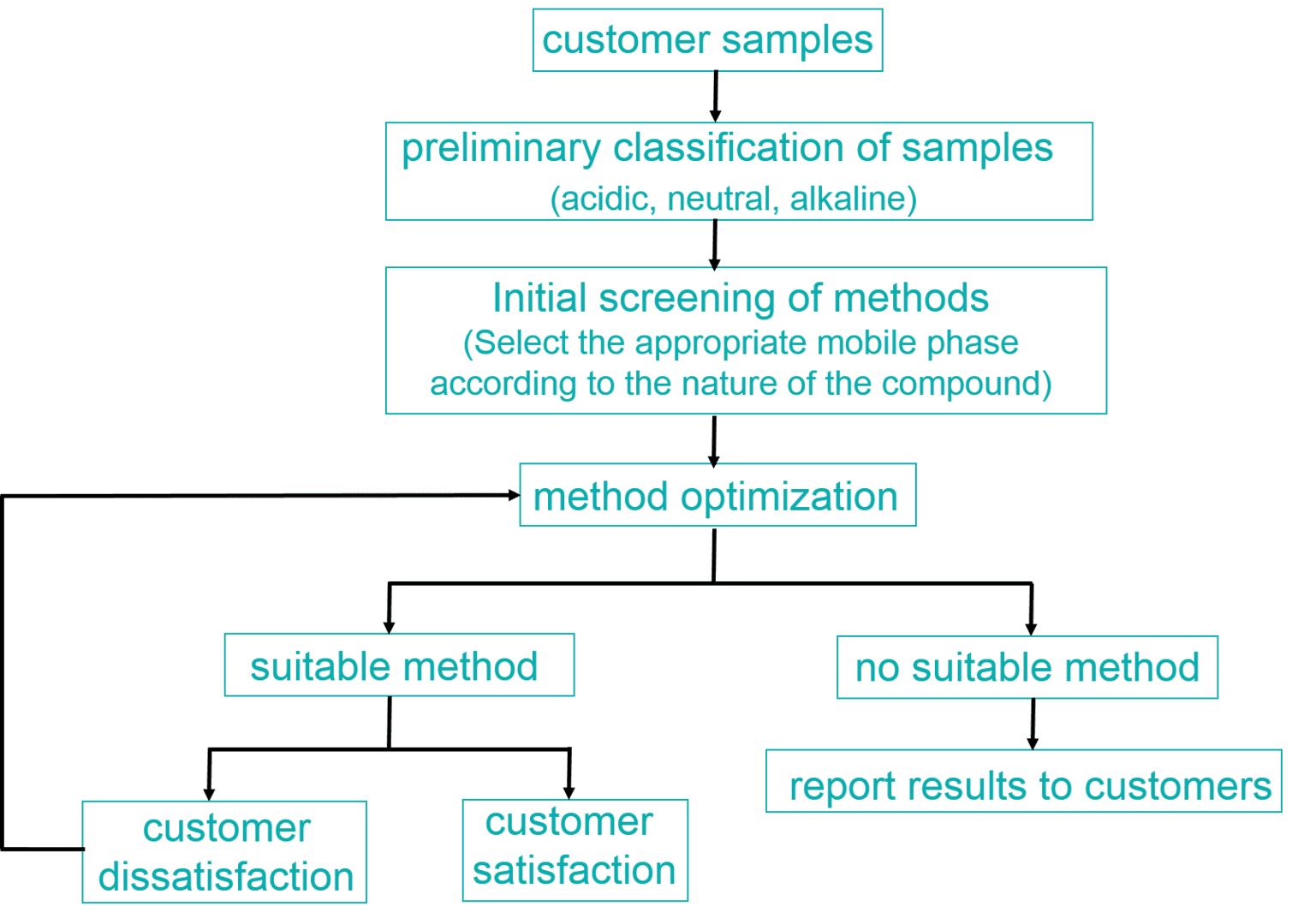 Sample Requirement
sample status: solid sample
residual solvent: cleaned up
chemical purity: above 98%
chiral purity: a small amount of racemate, or a mixture of two enantiomers(≥10mg)
Chiral Technical Information